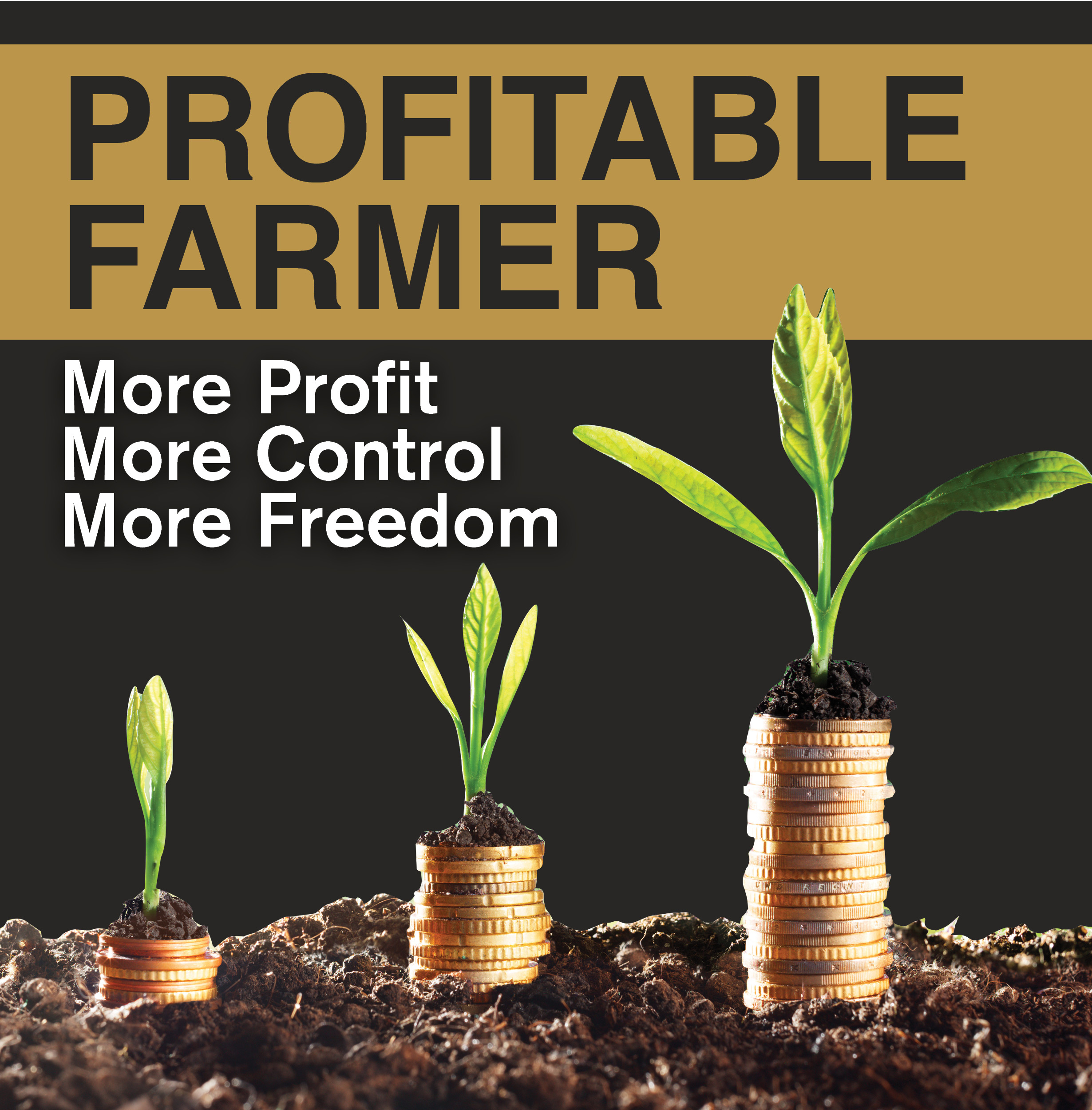 Hello and welcome to our 60th episode!
WOW! We are so proud to reach this milestone in the Profitable Farmer journey. 
Over the past 3 years, the previous 59 Profitable Farmer episodes have been downloaded over 151,000 times and we have steadily built up a loyal fanbase and thousands of subscribers.  The topics we discuss each fortnight are even appealing to listeners outside of agriculture, which is surprising and reaffirming all at once.
Thank you for the support, feedback and reviews you have provided along the way.
As the traditional gift given to celebrate a 60th anniversary is diamond, we have lined up a true Aussie diamond to commemorate this milestone.
In this special edition podcast, we are joined by self-proclaimed "ordinary Aussie", this man is grounded, humble, and a true gent… Michael Crossland.
Michael has lived a life full of adversity, pain and suffering yet is one of the most positive people I have ever encountered.
In today's episode, Michael shares his unbelievable story from surviving a rare form of aggressive, life-threatening cancer as a child and spending a quarter of his life in hospital to becoming a professional sportsman, businessman, one the most in-demand and highly respected speakers in Australia, and now a number 1 bestselling author across 6 different countries.
Despite repeatedly being told what he would never be able to do, Michael continues to defy the odds and show the world absolutely everything that he can accomplish.
Michael's raw story will bring a tear to your eye and a smile to your heart as he discusses the keys to success, the importance of embracing change and the mindset needed to achieve your goals. Once you hear him speak, you will have a renewed perspective on life (and you'll discover that you have little to complain about ever again).
If you would like to find out more about Michael Crossland, or purchase his new book 'Everything Will Be OK' please visit: https://michaelcrossland.com/
We hope you enjoy this podcast as much as our Platinum Mastermind members enjoyed Michael's key-note at a recent Deep Dive.  It is nothing short of electrifying – be prepared for goosebumps! 
'When you become a diamond, you'll see why life had to pressure you'
Enjoy.
Sincerely,
Jeremy
PS – We have just 6 spaces remaining in our Platinum Mastermind Program this year! Applications will close on 31st October or when these last 6 spots are filled.
To learn more, go to https://www.farmownersacademy.com/platinum-mastermind/